Fei

Sha

researcher and engineer in artificial intelligence and machine learning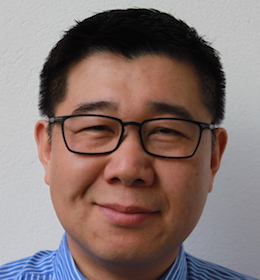 1600 Amphitheatre Parkway
Montain View, CA 94093
Work: fsha at google dot com
I work at Google Research.
My research interests are Artificial Intelligence / Machine Learning (AI/ML), and AI for Science / Scientific Machine Learning (SciML), with a specific application focus on AI for Weather and Climate Science. At Google Research, I lead a team of scientists and engineers, working in those directions.
I was a Professor of Computer Science at University of Southern California (USC). I no longer provide research assistantships, postdoc or internship positions there. So please do not inquire those opportunities with me.
I do respond to service requests to the research communities, though my bandwidth is limited.
2023
ICLR

Evolve Smoothly, Fit Consistently: Learning Smooth Latent Dynamics For Advection-Dominated Systems

In ICLR, 2023
2022
ICLR

Mention Memory: incorporating textual knowledge into Transformers through entity mention attention

In ICLR, 2022
2019
ICML

Actor-Attention-Critic for Multi-Agent Reinforcement Learning

In Proceedings of the 36th International Conference on Machine Learning, ICML 2019, 9-15 June 2019, Long Beach, California, USA, 2019
2016
CVPR

Synthesized classifiers for zero-shot learning

In Proc. of CVPR, 2016
2013
NeurIPS

Similarity Component Analysis

In Proc. of Annual Conference on Neural Information Processing Systems (NIPS), 2013
2012
CVPR

Geodesic Flow Kernel for Unsupervised Domain Adaptation

In Proceedings of IEEE Conf. on Computer Vision and Pattern Recognition (CVPR), 2012
2010
NeurIPS

Unsupervised Kernel Dimension Reduction

In Proceedings of Neural Information Processing (NIPS), 2010
2007
NeurIPS

Large margin hidden Markov models for automatic speech recognition

In Advances in Neural Information Processing Systems 19, 2007
2003
NAACL-HLT

Shallow Parsing with Conditional Random Fields

In Proceedings of Human Language Technology-NAACL 2003, 2003